Author Interview: Rebecca Piercey
Posted by Charlotte Kirton on 9th February 2016
Finch Books is very happy to introduce you all to Rebecca Piercey, author of Blood Princess!
Hello Rebecca! Welcome to the Finch Blog. Please can you tell us a little about yourself?
Hi! It's nice to be here. I'm Becca, but I guess you already knew that. I'm 21, in college, and studying English and the Japanese language. Here's basically everything you need to know about me:
Likes:
Jesus
Writing
Reading
Sleeping
Netflix
Adventures
Art
Dislikes:
Cold Weather
Snow
Vegetables
So, that's me in a few words. Another thing that's really important to me is my family and friends, but it made my list look really weird, so I put it down here! :)
Give us an insight into what to expect from your new release, Blood Princess.
You should expect to feel all of the emotions! At it's core, Blood Princess is about Laura discovering who she wants to be as a person and as a future ruler in a very harsh, war torn environment. Along those lines, you'll also see quite a bit of action and a little romance.
What's harder, naming your characters, creating the title for your book or the cover design process?
Oh, definitely picking a title. I can't even remember how many working titles Blood Princess had throughout the time that I wrote it. 'Heartless', 'Loving Hatred' (which is by far the worst!)....I went through tons of names before I finally settled on Blood Princess. If it hadn't been published, I'd probably still be thinking of names!
Do you have any advice for all the aspiring writers out there?
1. Read. Read a lot. Read things you like, things you don't like, things you would never even think of picking up. Read more than you ever have before. Being an avid reader will transform you as a writer and will expose you to a variety of different ways to craft your story.
2. Live. You write what you know, so go out there and have adventures! Your experiences are an important part of who you are and will help you shape your characters, even if you don't realize it.
3. Don't give up. You aren't going to get published overnight. Getting your work out there is hard and takes time, but it's worth it! Just keep trying, and one day you'll get there!
4. Also, an outline never hurt anybody. Personally, they help me get things done faster. And make sure to find someone who can read your story and give you an unbiased opinion!
If you could travel forward or backward in time, where would you go and why?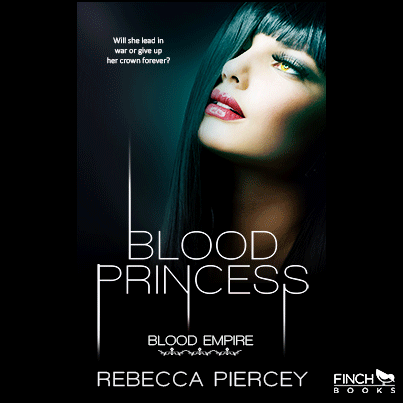 That's a terrible question! I love history, so there's all kinds of time period's I'd love to visit. Ancient Egypt, the time that Jesus lived, the Elizabethan Age, the 1920s....I can't pick just one. It also wouldn't be bad to be a young adult in the 1990s so I could marry Nathan Scott or Max Evans, two of my favorite TV show characters. :D
If you could be a superhero, what would you want your superpowers to be?
I'd like to be able to fly, or to be able to breathe underwater. Both would be good. I'm terribly afraid of heights, so being able to fly would solve that problem, and I love to swim, so breathing underwater would be pretty awesome.
If you could sequester yourself for a week somewhere and just focus on your writing, where would you go?
Hawaii, the Bahamas... Anywhere tropical would be perfect. Sit me by a beach and give me a laptop and I'll write all day. After I get back from a nice swim in the ocean. And after I get a nice tan. But really, I'd get a lot more done there where I'd be (mostly) free of distractions.
What do you have planned for the future with Finch Books?
Well, Blood Princess is only the first book in the Blood Empire trilogy, so keep an eye out for books two and three! Book two will focus a little bit more on Shane and his struggles, but that's all that I'll say about that!
---
Blood Princess blurb:
Laura struggles to find the truth behind the rebellion that threatens her family's rule as she fights to protect her country from a war that could destroy it.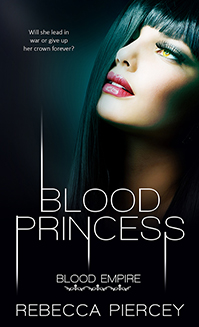 Seventeen-year-old Laura White, princess of Karkonia, has been ordered to murder her older sister, Alicia.
The job should be easy enough. Laura hates Alicia for betraying their family and joining a rebellion set on usurping their father, the Emperor. Besides, Laura's been killing at her father's command since she was eleven.
But before Laura gets the chance to end her sister's life, she is dragged into the mess of the rebellion by her bodyguard, Shane Kagae. As Laura and Shane uncover secrets that her father has been keeping for years, they realize that Alicia and the rebels may have been right about the Emperor all along. When their disloyalty comes to light, Laura is forced to choose between saving Shane's life and remaining loyal to her father. She chooses Shane, and they flee the palace, Laura's heart breaking with every step.
Will she return to her father's side to lead the war or give up her crown forever to help the rebellion?
Reader Advisory: This book contains some scenes of violence.
Love the sound of Blood Princess? Get your copy here today!