Author Interview: Isabelle Drake
Posted by Charlotte Kirton on 25th February 2016
We're super excited to welcome Isabelle Drake to Finch Books, author of Best Friends Never!
Hello Isabelle! Welcome to the Finch Blog. Please can you tell us a little about yourself?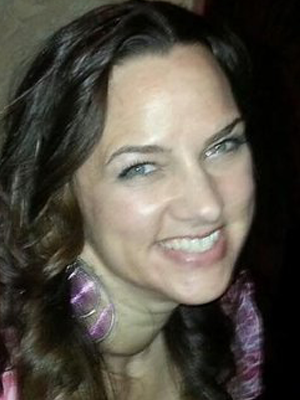 Vintage horror movies, take out pizza and two or three of my best friends--that's one way I like to spend an afternoon. I like to be scared, so vintage horror isn't the only kind I watch. Because…well, while ladies running through castles or awkward mummies enacting curses are awesome, those old movies aren't all that frightening. So, in my quest to be terrified, I go see most every new horror film.
That's one of the most important things to know about me.
Other things to know: I teach composition and creative writing and put the top down on my car every chance I get.
Give us an insight into what to expect from your new release, Best Friends Never?
A sense of uncanny foreboding and dark but relatable characters, stuff that hooks me on horror movies. I love fast-moving plots, twists and surprises, so I've put those into this book.
What's harder, naming your characters, creating the title for your book or the cover design process?
Naming the characters! The right name is so important. The worst is when I have two perfect character names but they start with the same character or sound the same. When that happens, I rename one of the characters even if it breaks my heart. The last thing I want are confused readers , and that's what can happen if there are two similar character names.
Do you have any advice for all the aspiring writers out there?
Write what you want to read. Finish it even if you think it's flawed then start another. Finish that one too, again even if you think its flawed. Most likely, each will be flawed, but all art is imperfect so trying to write 'the perfect story' could take all the fun out of the process. There is a lot of hard work, and long hours struggling with the right words or the right plot twist, but the process of writing should to be fun too.
If you could travel forward or backward in time, where would you go and why?
I think I'd go forward because we know pretty much what happened in the past. I think just seventy-five years into the future would be good. Don't want to go too far ahead because I might not recognize anything. That could be scary.
If you could be a superhero, what would you want your superpowers to be?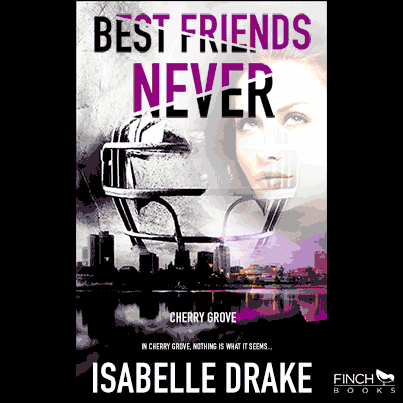 I considered being invisible, but that could get me into trouble. After thinking about this for while, decided. I'd like to be able to climb and zip from building to building, like Spiderman. I'm not sure how useful that would be, but it would be wild.
If you could sequester yourself for a week somewhere and just focus on your writing, where would you go?
Captiva Island, Florida. The beach is fantastic, with amazing shells to collect and gorgeous sunsets. I'd write in the early morning, relax on the beach until it was too, too hot to just lay there and read, then write in the shade until it cooled off enough to go back to the beach. Then, dinner followed by some more writing. I love to work late at night, and I'd be able to write outside there, which would suit me just fine.
What do you have planned for the future with Finch Books?
Book #2 in the Cherry Grove series will be Zoë Weinberg's story.
---
Best Friends Never Blurb:
Be careful who you keep secrets with, especially in picture-perfect Cherry Grove, a place where average isn't good enough, and nothing is what it seems.
Lexi Welks wants two things—respect and a college acceptance letter that'll get her out of too-good-to-be-true Cherry Grove. The problem is that the nasty, life-ruining secret she shares with Monica Sanders is about to go public. If their ugly truth comes out, her plans for college—not happening. And that's only the beginning of her end.
Monica is the kind of student teachers adore—well-behaved, hard-working and always following the rules. She's the kind of friend other girls follow—well-dressed, popular and always knowing the right thing to do. If only they knew the truth about her. The truth Lexi found out the hard way, after spending the past summer letting Monica talk her into doing things she knew could come back to ruin her.
Now it's the first week of school and one of the seniors is missing. Lexi knows a thing or two about the circumstances of his disappearance, but she's not talking. Neither is Monica. But wicked truths have a way of crawling to the surface and tearing through the most careful plans.
General Release Date: 19th April 2016
About Isabelle Drake
Isabelle Drake got her start writing confession stories for pulp magazines like True Confessions and True Love. Since publishing those first few stories she has written in many genres, but tends to write about everyday people in extraordinary situations.

When away from her keyboard, she likes watching classic horror films, especially Hammer films such as the Karnstein Trilogy, and reading (of course). An avid traveler, she'll go just about anywhere—at least once—to meet people and get story ideas.
Love the sound of Best Friends Never? Get your copy today, exclusively from Finch Books!